Kevin Hubsmith | NYC Bike Commuter Spotlight
As a cyclist and fashion model, Kevin Hubsmith would typically get passed over as a poster child for mental health. He saw that as a problem and chose to do something about it. "I did my own version of the Man Ride," he says, "to help start a conversation around men's mental health. This year was a good opportunity to bring all that to light."
Both on and off the bike—the struggle is real. "Being able to share my story was freeing for me. The same freedom that I feel on my bike—I felt in being able to share my story for the first time."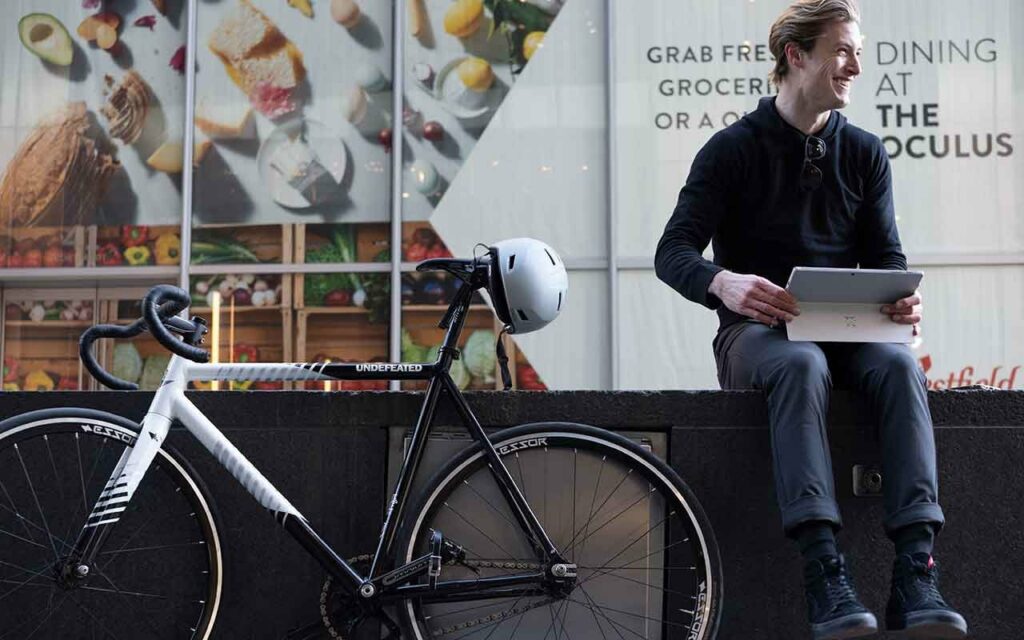 Still an adolescent, Kevin knew something was wrong. "When I started having struggles with mental health," he remembers, "it was difficult because I didn't want to be depressed. I didn't want anxiety. I didn't want to accept these things were going on. So I hid them." Kevin says, "The fact that you can talk about it kills the stigma around the whole problem, and that's really what I wanted to do. "By coming out with my story, I wanted to give people a platform to start talking about what they're going through."
"When I put my first post out, explaining what this ride meant to me, I was blown away by the show of support. It felt healing to be able to share this on a public platform. It was being able to say, 'Here's what's going on behind the scenes—and just being a bit more vulnerable."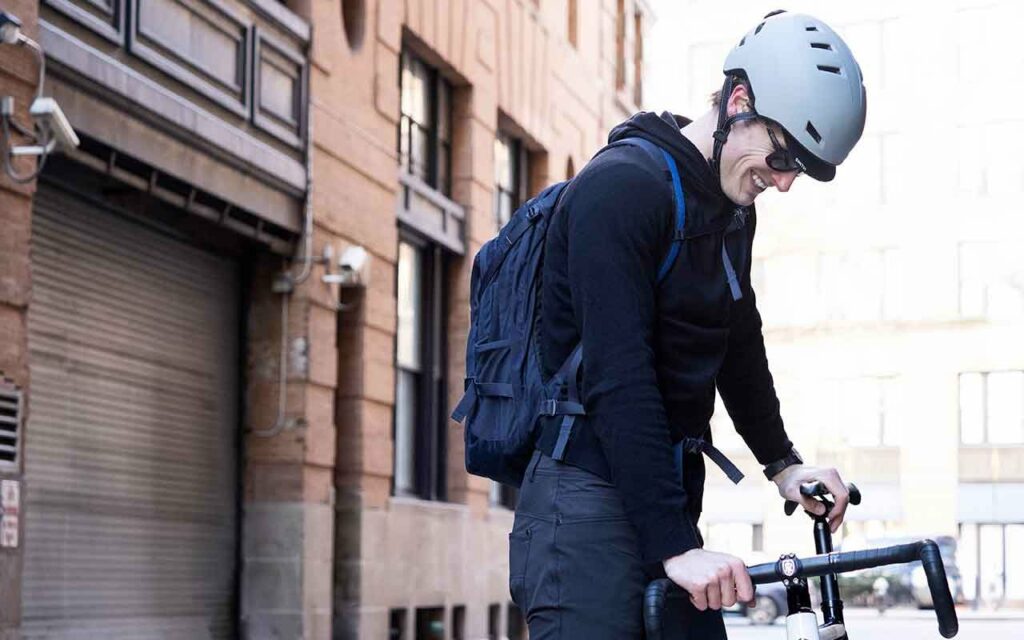 "My inbox was just flooded with people sharing their stories, and sharing their support, and that really touched me."
Working as a fashion model—effectively the face of a brand—Kevin felt compelled to alter the narrative and show there is no 'face' of mental health. Kevin's take on the Man Ride meant returning to Utah and cycling from Salt Lake City to Moab—330 miles with 30,000 feet of climbing.
"I chose that course because of the time I spent in Utah when I was going through my own mental health crisis. I actually spent 76 days in the wilderness, in the Moab desert. Returning to that place—in a very different headspace—was healing for me."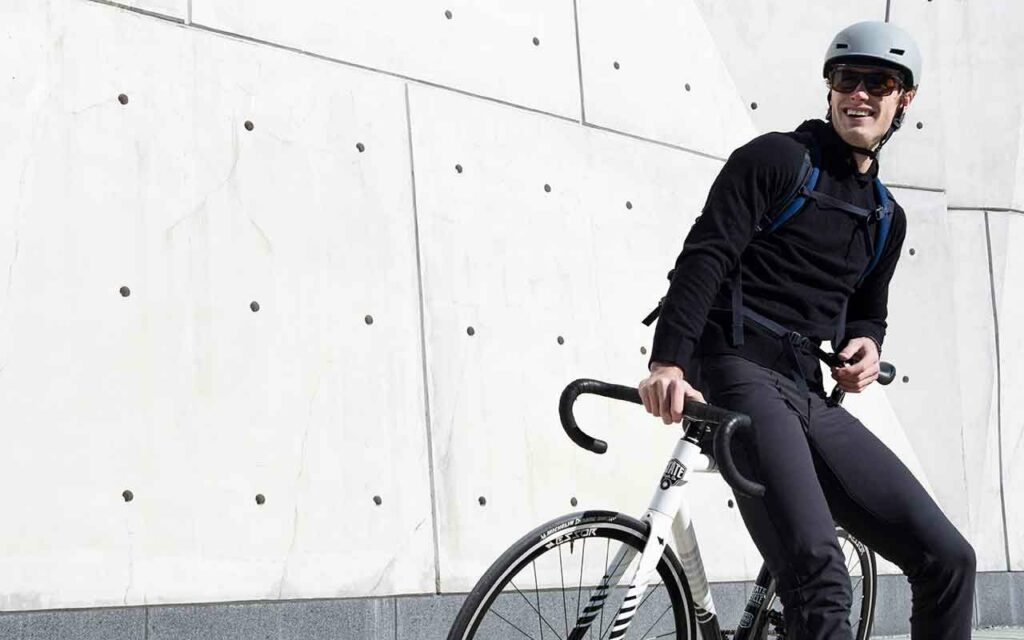 "The truth is, we're all going through something, and there will be bad days. Showing the raw truth is important to me. We are posting good photos, but not every day is glorious." – Kevin Hubsmith
When he moved to NYC, Kevin found cycling offered the best alternative to traveling underground. It was a way to discover rhythms within the city and within himself. "It's a feeling of comfort," he says. "Riding a fixie, I can match my pedal stroke with the cars, and not worry about coasting too fast. It's a real connection with the bike. One to one. If you're moving your legs, it moves."
"This last summer was delicate, but seeing people on their bikes was something really positive for me. It allowed me to feel connected to the world outside."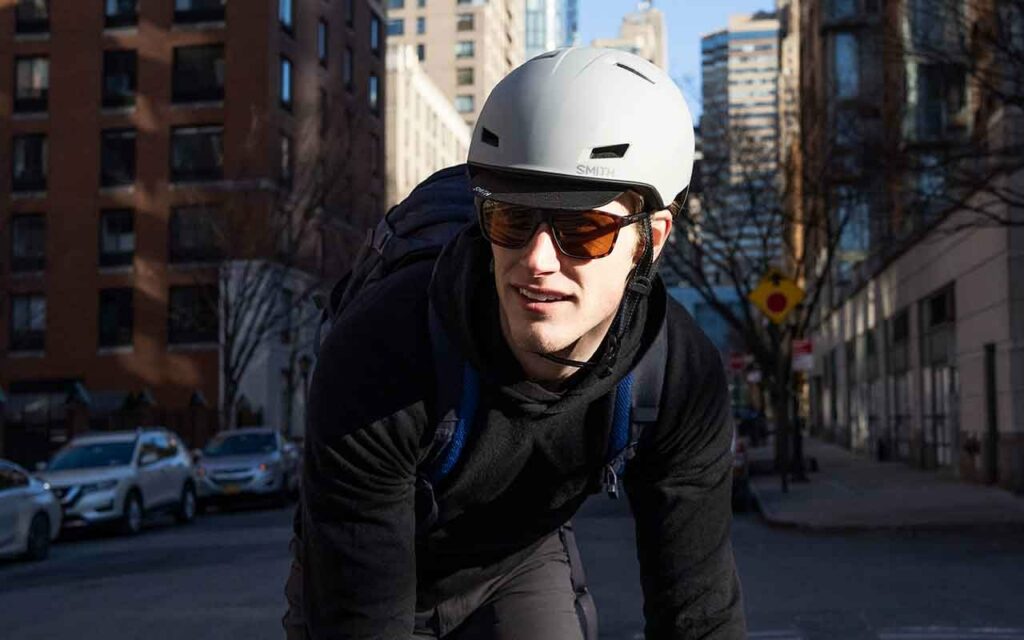 Smith believes strongly in pioneering new perspectives. The #SmithExpress film series is intended to create a platform for individuals who are doing just that—surviving, thriving, and finding ways to come together—and come out stronger than ever before. Vince, Kevin, Stephanie, Logan, and Amber were each kind enough to spend a day with us. NYC is fortunate to have them, and so are we.