Half Shell vs. Full Face | Which MTB Helmet Is Right For You?
When you're picking a helmet for mountain biking, you want something comfortable, breathable, and lightweight that also offers great protection. Mountain bike helmets fall generally into two categories, half shell helmets that cover your head and full face helmets which also have a chin bar for added protection. It can be tough to know which style of helmet is the best mountain biking helmet for you but never fear, we're here to help.
Getting to Know Your Mountain Bike Helmet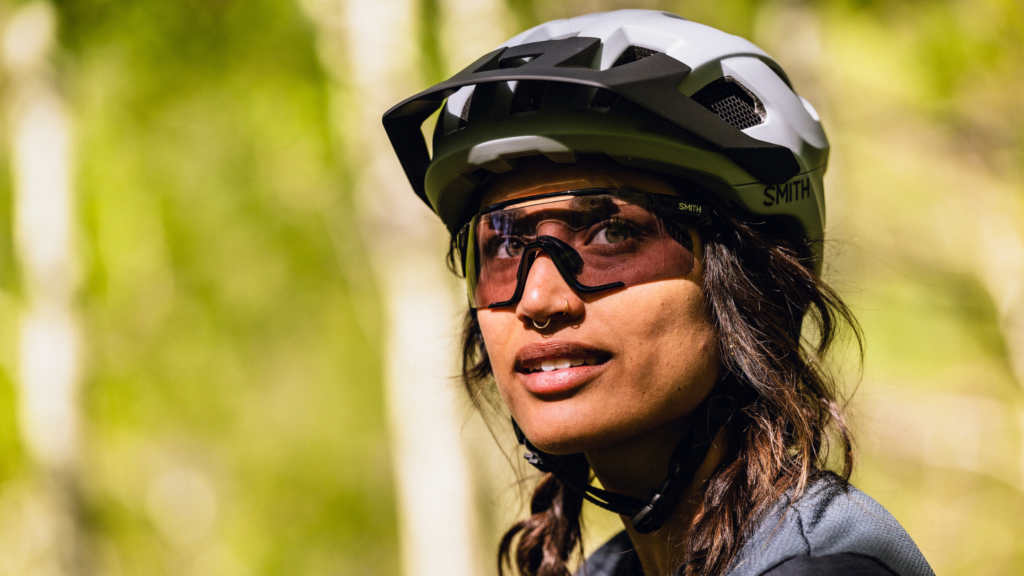 All of our mountain bike helmets have external visors to help keep the sun (and the occasional stray tree branch) out of your eyes. Some visors can also be adjusted up for more visibility when you're in your downhill stance, and for stowing your goggles or sunglasses. Mountain bike helmets have more coverage at the sides and rear than helmets designed for road cycling as the chances of impacting more areas of the head on uneven surfaces can be greater while mountain biking.
Staying safe on the trails is important and you might think that more protection is automatically the best choice, but half shell and full face helmets each have their own distinct advantages and it ultimately comes down to your style of riding.
Half Shell Helmets: Pros and Cons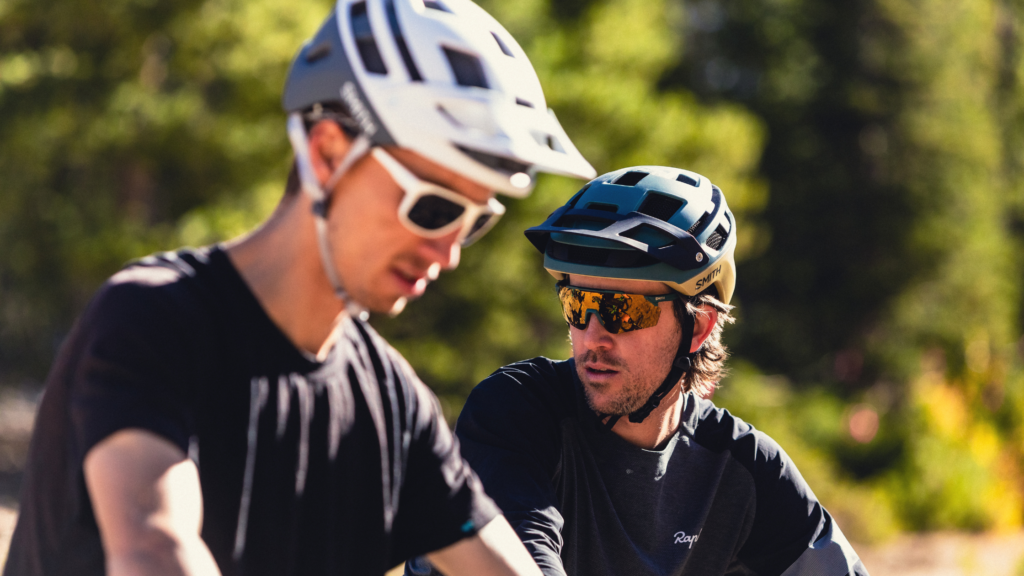 Half shell helmets are the perfect choice for you if you're a cross country or trail mountain biker, and when you're working hard on a climb you'll be thankful for the extra ventilation. Half shell helmets are lighter and take up less space than full face helmets so they're easier to take with you on adventures like bikepacking.
For a great half shell mtb helmet, we'd recommend the Forefront 2. This helmet is the second generation of our award-winning most versatile, high-performance mountain bike helmet and the top choice for our mountain bike athletes that need a lightweight, well-ventilated helmet with a premium protection system. ​
Half shell helmets are a great versatile style of helmet that is great out on the trails, but if you spend more of your time on charlifts, at bike parks, or racing enduro then investing in a full face helmet might be best for you.
Full Face Helmets: Pros and Cons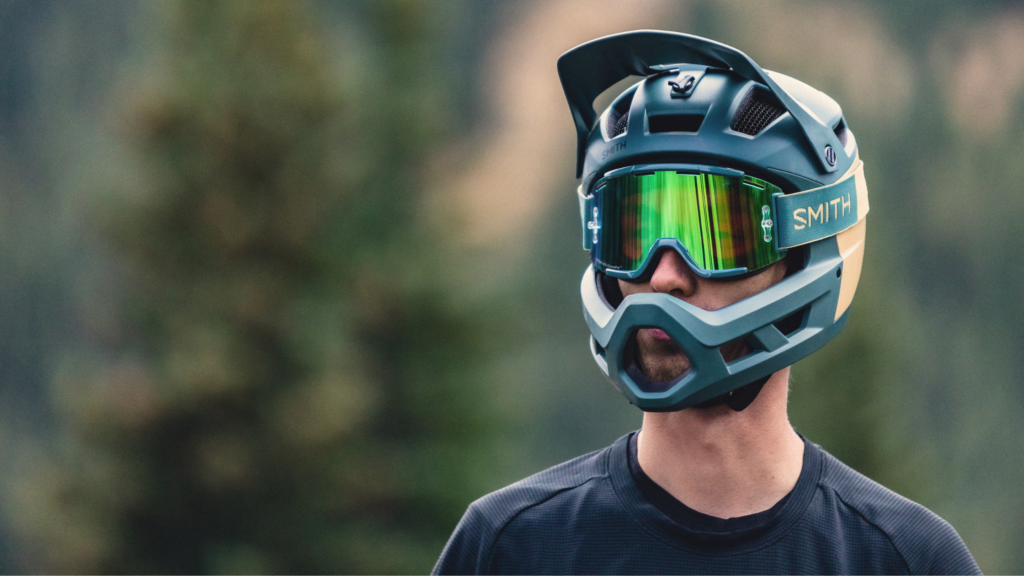 If you are all about charging downhill or enduro racing then a full face helmet is critical for maximum protection. Our Mainline full face helmet offers more protection than our half shell mountain bike helmets while still maintaining great ventilation. Compared to our other Mountain Bike helmets, the Mainline is certified to the ASTM F1952 downhill helmet standard and offers more coverage and better protection for higher impact levels. The Mainline features complete Koroyd coverage for lightweight, ventilated, energy-absorbing impact protection and a MIPS brain protection system that reduces rotational forces caused by angled impacts to the head. ​
​The Mainline may have more coverage than a half shell helmet but we made sure to keep it breezy with 21 strategically placed vents that help keep you cool. Three multi-sized pad kits let you fine-tune the fit while the D-ring chin strap fastener gives a secure closure.​
Still Not Sure Which Helmet Is Right For You?
We want you to spend more time on your bike, and less time researching helmets, so leave finding your perfect lid to us. Shoot our team a message and we can help recommend what style will work best for you.