Our Prescription Glasses Buyer's Guide
At your desk, in the workshop, or outside on the trail, the glasses you wear every day should feel like a natural extension of your face. Regardless of your corrective lens needs, the best prescription glasses are the pair that you can wear for everything you do, so you always have the best vision possible. If you're looking for prescription glasses that stay put on your face, hold up to active living, and deliver sharp vision in any situation, check out our guide to the best Smith prescription glasses. 
How to Buy Rx Glasses Online 
Finding great prescription glasses is easier than ever thanks to consumer direct online ordering. It's literally as simple as having your prescription, knowing your pupillary distance, and choosing frames that match your lifestyle.
Know Your Prescription
Trying to read a lens prescription can be confusing but getting it right is easy when you know how to decipher the details.
The most common prescription format is a grid with clearly printed fields for OD, OS, SPH, CYL. More complex and multi-focal lens prescriptions include more information. Visit our Smith prescription frequently asked questions for full details on understanding how to read your prescription.
Know Your Pupillary Distance (PD)
Pupillary distance measures the distance between your pupils and is measured in millimeters. It can be one number, like 64 (full distance between left and right), or two numbers, like 31/33 (distance from the center for each side). The first number in a two-number PD is the right or OD, and the second is the left or OS. 
A two-number PD is the best choice when creating custom-made eyewear as it centers your prescription in front of each eye. Your PD is commonly included in your prescription. If it's not in your prescription, you can easily measure it yourself by following the steps below. The average full pupillary distance for adults is typically between 54-74mm. 
Stand 8-12 inches away from a mirror.
Hold a ruler against your brow or cheekbones.
Close your right eye and align the ruler end with the center of your left pupil. 4. Look straight ahead, close your left eye, and open your right eye. Note the measurement to the center of your right pupil 
Or ask a friend to measure it for you.
Look at something about 20 feet away with both eyes open.
Keep your eyes focused on the point in the distance and have your friend stay out of your line of sight.
Using a ruler, have your friend measure from one pupil to the other.
Take the measurement a few times to ensure you get the most accurate measurement possible.
Choose Your Frame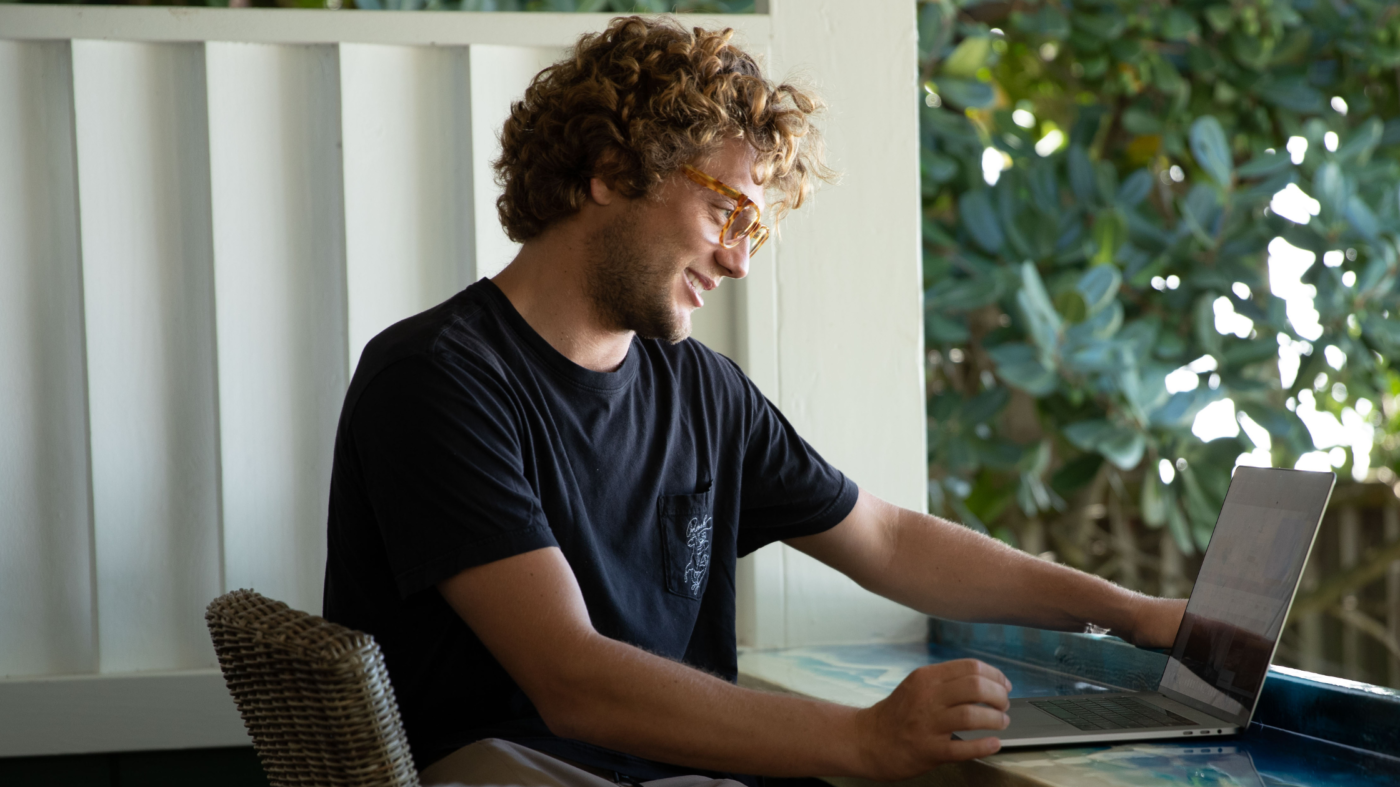 The best part of getting new prescription glasses is choosing the frames. With more styles than ever to choose from, it's important to consider a few details to help you find frames that let you roll from the office to your bike commute or the trail without worrying about your glasses. Designs that stay in place even when you're sweaty or on the move. Look for frames with nose pads and temple designs featuring no-slip materials like Megol, and wire-core adjustable temple arms that help your glasses stay put. 
Customize Your Prescription Lenses
Consider your lens material and lens treatment options when building a pair of custom prescription eyeglasses. 
Modern polycarbonate lenses are the choice for active people. You get true optical clarity, improved impact protection, and full UV protection—all with a lightweight feel that helps keep your glasses in place as you move. 
Lens options like blue light blocking and photochromic lenses address eye fatigue and extend the range of your everyday prescription glasses. For prescriptions higher than +/-4.0, consider upgrading the lenses to a thin and light design that maintains your prescription needs and reduces lens weight for a secure fit and feel.
More Questions About Choosing a Pair of Prescription Eyeglasses?
Check out our frequently asked questions for more details about ordering prescription eyeglasses online. 
If you're in need of a pair of Rx sunglasses to go with your new eyeglasses, check out our wide selection of Smith prescription sunglasses, and our guide to some of our favorite prescription sun styles.