Vince Rhino | NYC Bike Commuter Spotlight
Ask Vince Rhino—photographer, bike messenger, alley cat racer, native New Yorker— and he'll tell you there may be bad weather, but there are no bad days. Take a spin with us, and see what city life is like for this multi-dimensional cyclist, low-key style maven, and all-around good guy.
"What inspires me to shoot film is the surprise, and also the composition of the photo. You have to see the shot, and then capture it in the moment. You never know what you're going to expect."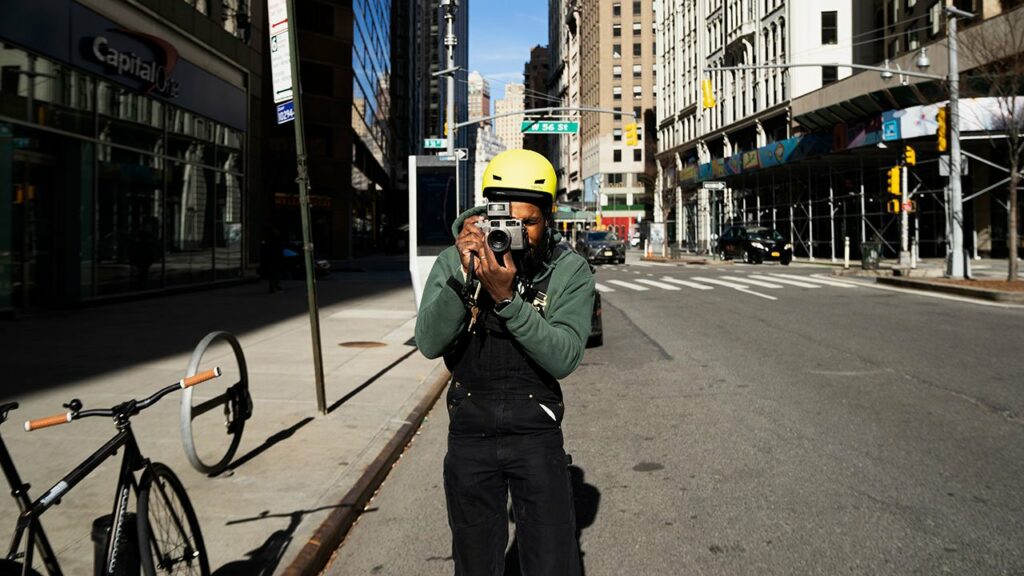 If you want to go far, start early. And Vince did—a small boy on a small bike in the backyard under his grandfather's watchful eye. By three, the training wheels had come off, and the larger world was open. Strength of belief—in his own abilities, his own opinion, and the freedom the bike affords—has followed Vince through the kaleidoscope of adolescence and into adult life.
"The regular 9 to 5 doesn't work out for everybody. Some people are non-conformists. They prefer to make money on their own time, and being a bike messenger allows you to do that."
On the clock, Vince is slicing through the downtown grid with Samurai messenger service. "My crew is worker-owned and worker-operated," he says. "Even our boss is out there with us two days a week—hustling and bustling in the worst conditions the city has on tap." The word 'Samurai' comes from the Japanese 'Saburau' meaning 'Those who honor and serve.' And Vince does. Speed bumps? Bring 'em. Deadlocked FiDi traffic? Par for the course.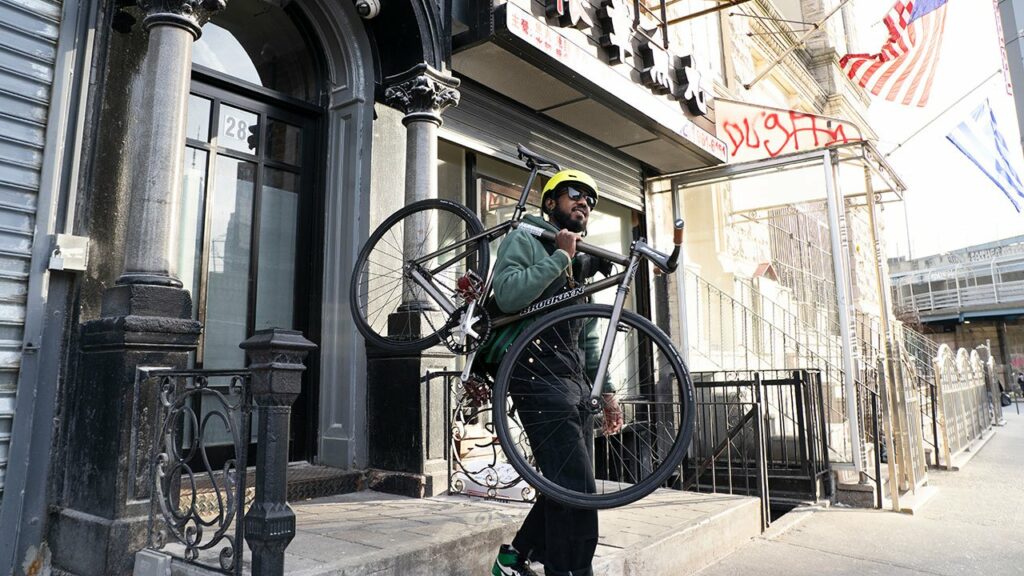 "Messengers are out there in blizzards, the hottest days of the summer—doing what they have to do to make the city go 'round. There's a feeling of family because we all can relate to each other."
"I've always aspired to be the most punctual," he says. "Deadlines are deadlines. You know that phrase, 'Don't shoot the messenger?' I take that literally, and use it as motivation. Cause you never know how critical the package you're carrying is to the sender or recipient—so I make it a point to get there as fast as I can."
Away from work, he's most likely lost in thought—planning out his next strike mission, his next photo project or his next race. He rarely goes a day without being on the bike, Referring to his room as an arsenal, he says, "In terms of what I want to ride—my gravel bike has wider tires and a wider gear selection. And I can coast. But if I want to work a little harder—I'll grab my track bike, because it's a continual motion."
"I got my first real taste of racing with Alley Cats. That was the most fearless, purest form of racing there was. When it's time to race—all systems go. Race mode is turned on, and my instinct is to kill."
If he's not working and not racing, Vince often brings a camera along for the ride. In his own words, "Simplicity is what drove me to use a film camera. It's also what drew me to being a bike messenger. Cycling means going along for the journey. It could be 15 miles or it could be 1,500 miles. And that's true freedom—being able to ride your bike, experience new things, and just take everything in."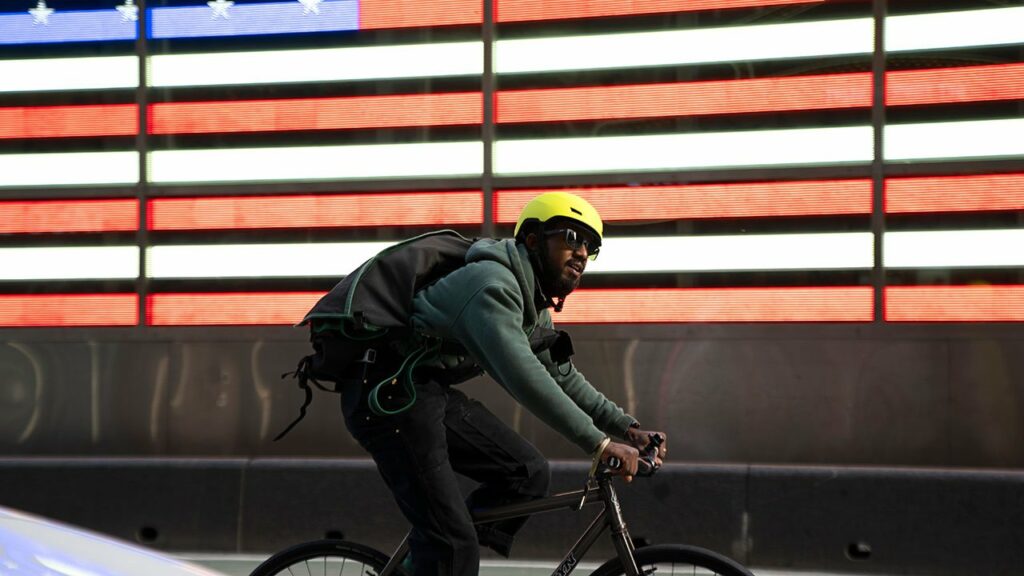 Smith believes strongly in pioneering new perspectives. The #SmithExpress film series is intended to create a platform for individuals who are doing just that—surviving, thriving and finding ways to come together—and come out stronger than ever before. Vince, Kevin, Stephanie, Logan, and Amber were each kind enough to spend a day with us. NYC is fortunate to have them, and so are we.