A Guide to Helmet Safety
Whether you're burnin' rubber on your bike or shreddin' the slopes, a helmet is a critical piece of safety equipment. Lucky for you, modern technological advancements have improved the protection properties of helmets, as well as made them lighter, more comfortable, and more stylish for the active cyclist and snow sports enthusiast.
WHY WEAR A HELMET
Let statistics do the talking. 817 cyclists were killed in crashes with motor vehicles in 2015, the highest number since 1995. And of those killed, 54% were not wearing helmets.
Snowsports enthusiasts, the numbers are less scary, but still, cause for concern. In the U.S. alone, an average of 38 people die and 49 suffer catastrophic injuries skiing or snowboarding every year.
In some areas and at some resorts, helmets are mandatory for persons of all ages. But even where it's not required, the reason for wearing a helmet is obvious.
For cyclists, studies show, helmets decreased the risk of head injury by 69 percent, brain injury by 65 percent, and severe brain injury by 74 percent. As there are more cycling injuries in the US reported every year, it's increasingly important to ride defensively and to wear a helmet.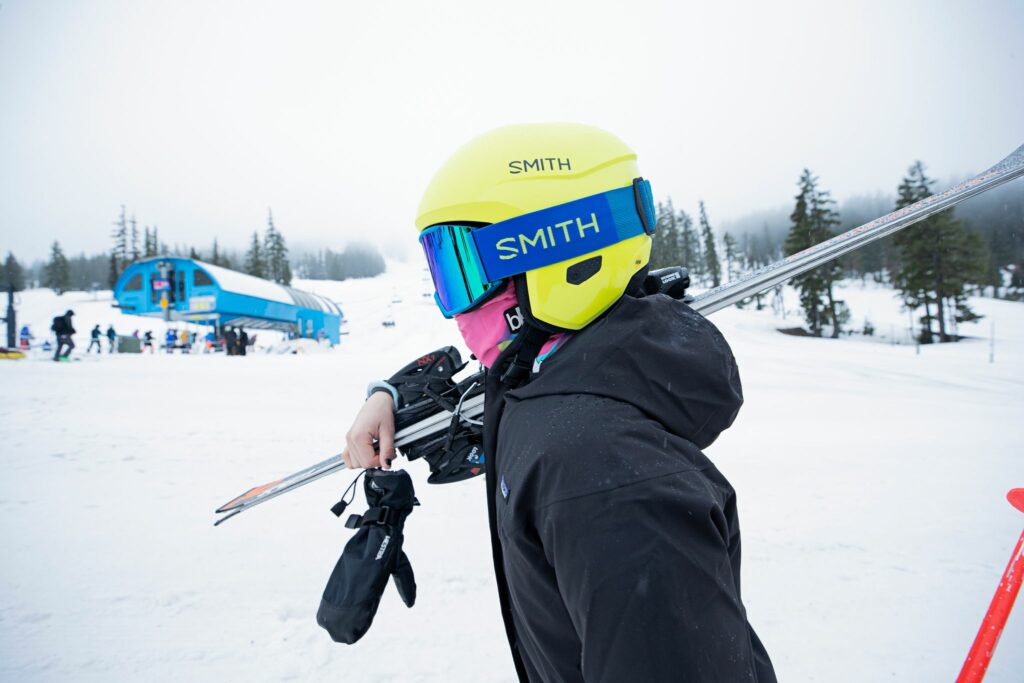 For snow sports enthusiasts, studies show the risk of a ski- or snowboard-related head injury can be reduced by 35% when wearing a helmet. Studies have also shown that helmets save lives, dispelling the myth that more helmets on the slopes correlate to riskier behaviors and additional fatal accidents.
Although helmet adoption is not yet universal, it's a growing trend. According to the National Ski Areas Association, in North America, about 70% of all skiers and snowboarders currently wear helmets on the slopes (link is to PDF download). In fact, the most experienced skiers and riders are the most likely to wear helmets. Who better to emulate on the slopes than the experts?
HELMET TECH
The protection from helmets of the past was clunky, uncomfortable, and unfashionable. Today they are sleek pieces of equipment optimized for protection, ventilation, and minimal volume and weight.
Check out the below innovative materials that have helped produce much more effective Smith bike and Smith Snow helmets.
Select Smith bike and snow helmets are built with Koroyd — honeycomb-like networks of polycarbonate cylinders thermally welded together. This material absorbs impact by crushing inward in a controlled manner, decelerating the impact's energy and reducing trauma levels. The crushing force also dissipates energy at a rate 30% better than expanded polystyrene (EPS) foam, the material most commonly used for helmet liners.
The lightweight property of this material also allows for increased airflow and a reduction in the overall size of the helmet.
Another innovation found in Smith helmets is the "slip-plane" commonly referred to as MIPS. Multi-directional Impact Protection System, (MIPS) is a thin, low-friction liner inside the helmet that allows the outer shell to slide a few millimeters across the skull on impact, reducing rotational force and the amount of energy transferred to the head in an oblique collision (also referred to as a non-head-on collision or multi-dimensional collision).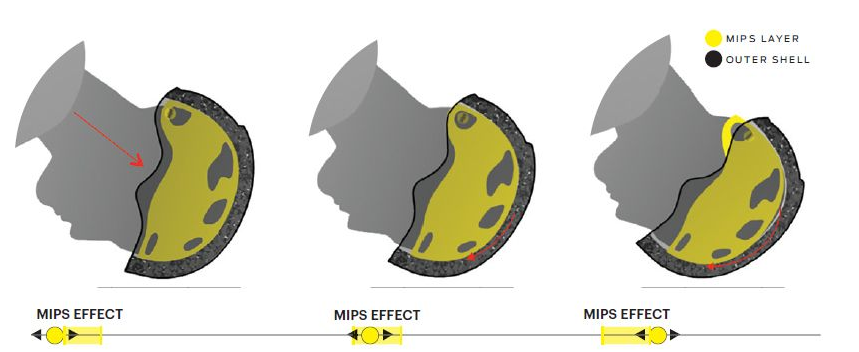 WHEN TO BUY A NEW HELMET
If you own or plan to hop on a bicycle, strap onto a snowboard, or step into a pair of skis, we suggest you wear a helmet. A helmet should be replaced, anytime it's involved in an accident. Even if it doesn't appear damaged, a helmet is only good for one impact. Our recommendation is that a helmet should be replaced if it is more than three years old, as foam liners deteriorate over time and may not provide sufficient protection in an accident.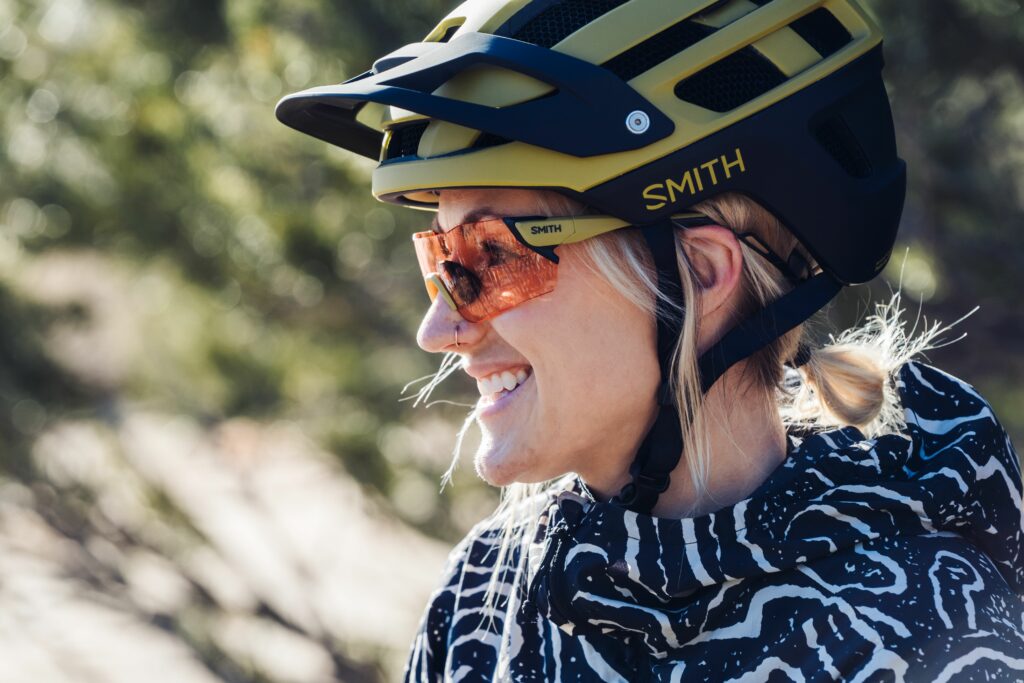 HOW TO CHOOSE A HELMET
Look for a Safety Label
A certification label from the US Consumer Product Safety Commission (CPSC 1203) or American Society for Testing and Materials (ASTM-2040) means that the helmet has been tested and meets federation safety standards for consumers in North America. Consumers using helmets in Europe or the rest of the world. Please make sure your helmet has certification labels from (CE EN1077) (CE EN -1078)
Ensure Proper Fit
Your helmet must fit correctly. Helmets not fitted properly may not stay on in the event of a crash. an incorrect fitting will reduce the helmet's effectiveness. The best way to ensure a helmet fits you is to try it on. A bike, snow, or sporting goods shop should stock a variety of models and sizes. Try on several.
The right-sized helmet should:
Fit snugly with your head partially compressing the liner inside even without the straps tightened
Be comfortable, as in not too tight
Not move on its own when you shake your head
Wrinkle the skin of your head when you shift the helmet side to side or forward and back
Allow for fine-tuning via forward and lateral fit adjustments
Integrates well with your goggles and eyewear
Check for Ventilation
A helmet that allows for airflow will make for a cooler ride and keep the sweat (somewhat) at bay. Some helmets have adjustable vents to allow you to fine-tune your airflow level.
Make Sure You Like It
No helmet is effective if it never leaves your closet. Pick a helmet that you'll be comfortable wearing on the streets or slopes.
HOW TO CARE FOR YOUR HELMET
Your helmet takes care of your head, so you should take care of your helmet. Though it's made to withstand a beating, your helmet is not impervious to age, the elements, or stink. Here's how to keep it in top shape and potentially extend its useful life.
After each use: Dab the inside of your helmet with a cloth or towel to remove excess sweat.
Storage: Place your helmet in its travel case and keep it in a cool, dry place. Do not leave your helmet in your car, as excessive heat can compromise the helmet's ability to absorb impact.
Cleaning: The helmet must be cleaned using only water, mild soap, and a clean soft cloth. Air dry only. In no case must products with a solvent base — ammonia or acid be used. The helmet may be damaged by petroleum products, cleaning agents, paints, and adhesives without the damage being visible.
Replacement: Your helmet is a one-and-done piece of equipment. If you've been in a crash (singular), make your way to a local sporting goods store to have your helmet inspected or follow the below links on proper helmet disposal and recycling.