The Guide to Our Best Sunglasses for Running
Whether you're training for an ultra-marathon or a turkey trot, you should have a great pair of sunglasses in your arsenal to (of course) keep the sun out of your eyes, but also help protect your eyes from the wind, dirt, and rain. Check out our complete guide to Smith running sunglasses to find the right pair for your next adventure.
All of our running sunglasses have three key technology components to help you perform at your best.
Megol Nosepads: These grippy rubber pads keep your sunglasses in place so even when you're working up a sweat or slathered in sunscreen they stay stuck in place.
Lightweight Frames: Made with flexible and durable materials like Evolve and TR90, our frames have a lightweight feel that makes you forget that they're even there.
Wraparound Fit: Our running sunglasses are designed to curve to match the shape of your face. This wraparound fit helps keep wind and dust out of your eyes and sun out of your periphery.
Best Running Sunglasses
Polarized lenses cut surface glare and increase contrast to make the details pop, but seeing those reflections can also help you spot things like oil slicks on the road or icy patches on the trails. When choosing lenses it comes down to personal preference and what types of environments you run in the most. If you run along the waterfront a lot, then a polarized lens can help prevent eye fatigue, but if you're running on roads or trails then a ChromaPop lens may be all you need to enhance details.
The Best Smith Running Sunglasses for Your Needs
Best Sunglasses for Trail Running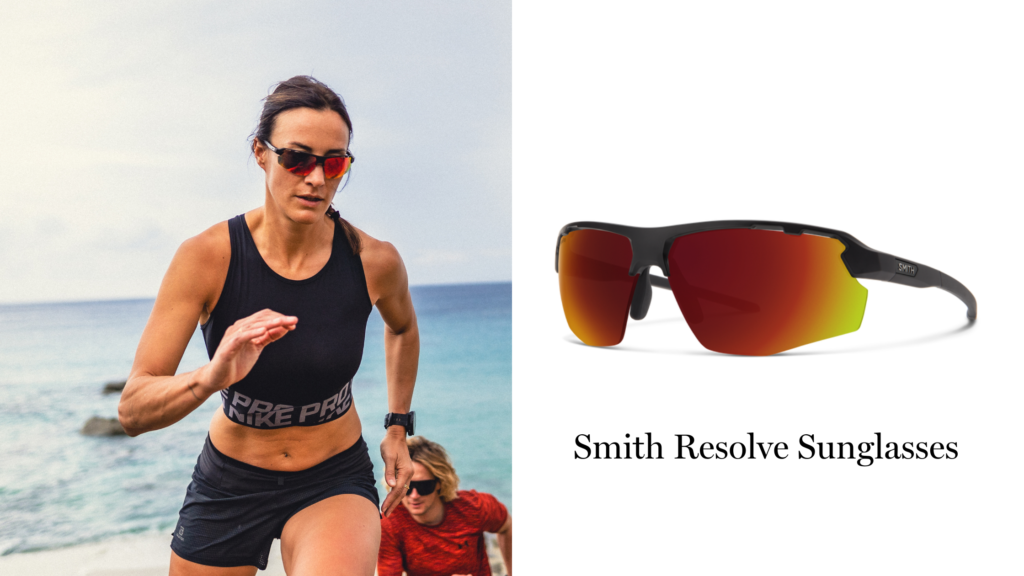 When you're out on the trails, conditions can vary widely from bright dusty paths in the summer, to dim lighting and mud in the winter. The Smith Resolve sunglasses serve up a lightweight, minimalist feel with a wraparound fit and maximum airflow for running. Interchangeable lenses let you match the light conditions so you can switch it up as much as the trail does.
"Comfortable wearing and brilliant clarity on the wooded, single track trails."

Jeff F.
Best Prescription Running Sunglasses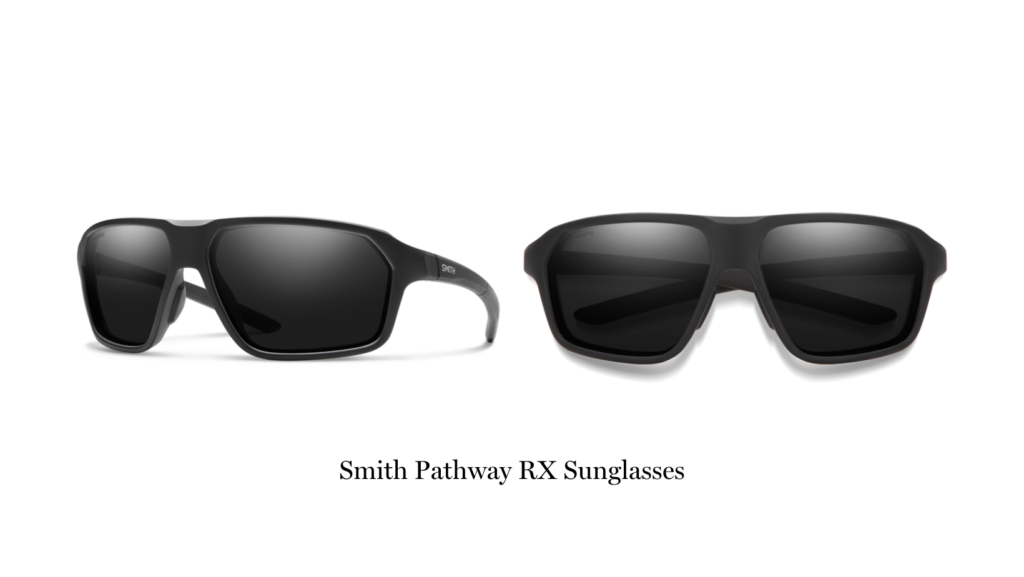 When it comes to prescription sunglasses for running, the Smith Pathway RX keeps your look casual but offer performance advantages with color-enhancing ChromaPop™ lenses and a lens coating that repels wet weather, grit, and grime.
"These are the best fitting Smith Glasses yet. They stay in place no matter what. I bought these for casual use, but their tenacious grip means they've replaced my other glasses for trail running and nordic."

Adam A.
Best Full-Coverage Sunglasses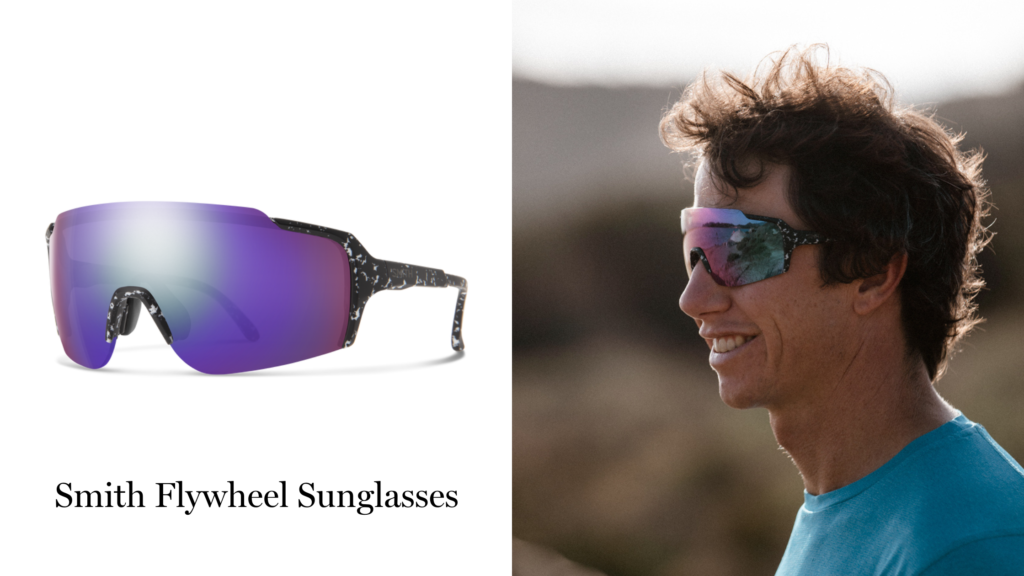 These sunglasses were one of Runner's World's top picks for 2022 for a good reason. The Smith Flywheel sunglasses have retro flair and wraparound coverage that looks as fast as you are. The Flywheel is also compatible with our ODS 4 Rx Adaptor, so you can wear a shield style of sunglasses with your prescription as an insert.
"Bought these for ultra running and am so glad I did. They fit really well, while still allowing for air flow (aka no fogging up). The frame is sturdy enough to handle sitting in my running bag and you have a completely uninhibited field of view. Definitely stoked on these and would recommend."

Bryce D.
Best Lightweight Sunglasses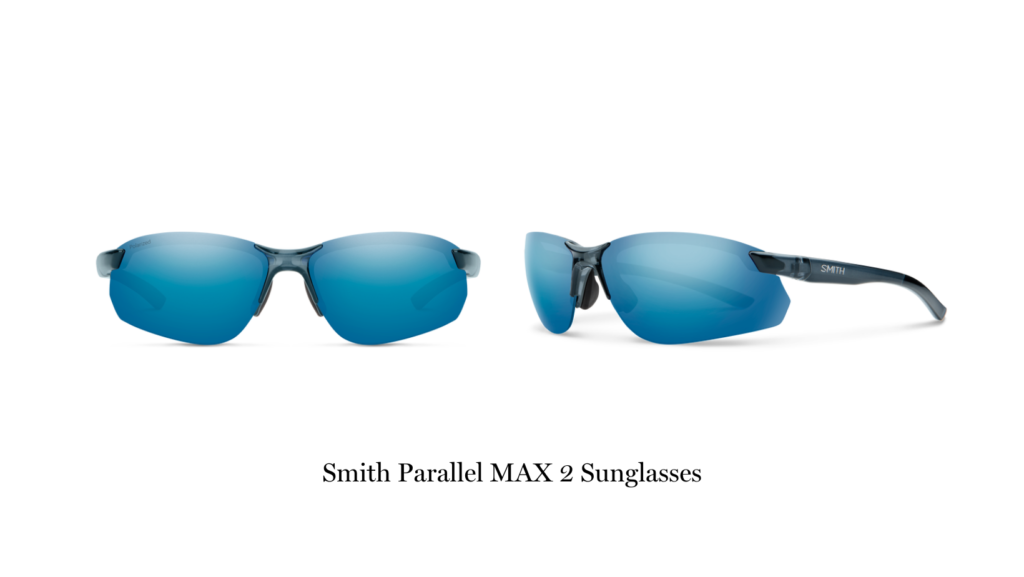 Stripped down and minimalist but with excellent peripheral coverage, the Smith Parallel Max 2 is one of our favorite ultra-lightweight running sunglasses.
"I've been running in Smith's glasses for years now. I love the fit and the look. I've been sweating a lot this summer and they never slip. Plus, they stand by their warranty! They even make the process fast and easy."

Gina A.
Most Versatile Sunglasses for Running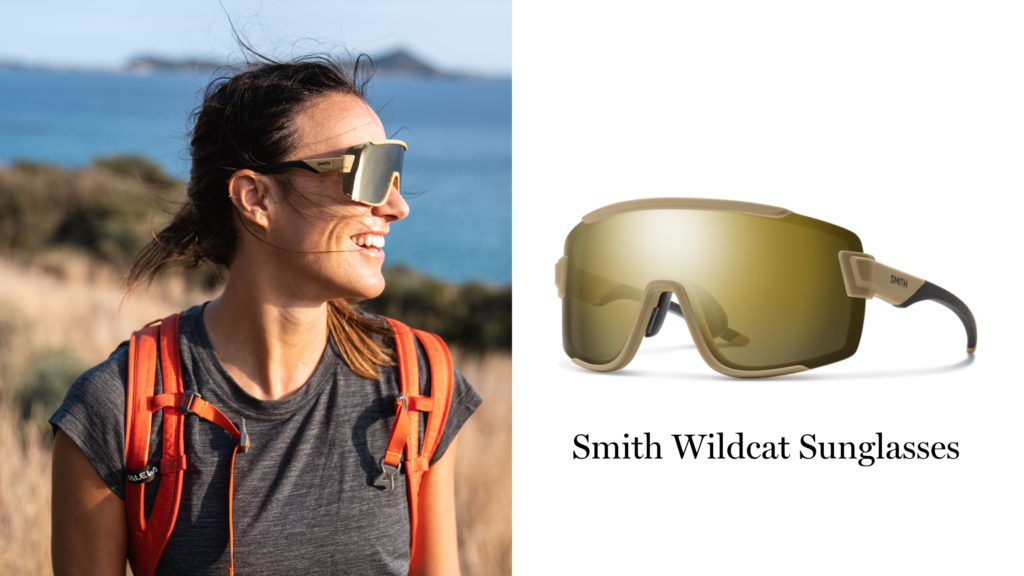 If you ask anyone on Team Smith which of their sunglasses gets the most use, chances are they'll say the Smith Wildcat. You can take these sunglasses from your run, to your bike ride, and keep them in your kit through the winter for backcountry trips. These frames have extra-large coverage, grippy Megol nose pads and temples, and two-position adjustable nose pads so you can customize the fit.
"As a professional triathlete, I mainly use my the Wildcat for biking and running. The Wildcat provides great protection, they are comfortable, stylish, light, and they provide an excellent fit. The Wildcat has great grip no matter the conditions and are one of my favorite options when I push the pace on the bike."

Hunter L.
Like the style of the Wildcat but looking for a slightly smaller version? Check out the Smith Bobcat for the same shape in a slightly smaller size.
Still not sure what sunglasses are best for you?
Whether you're looking for the perfect pick for your next trail run, triathlon, the most coverage or the lightest weight option, there's a pair of Smith sunglasses designed just for you and your style. You should be focused on your splits, so leave finding your perfect pair to us. Shoot our team a message and we can help recommend what style will work best for you.