Your Guide to Finding the Best Prescription Sunglasses
Whether you're reading the water for trout or kicking around the city, protecting your eyes against harmful UV rays is a must. However, if you have less than perfect vision, you know that sun protection can pose a challenge. Contacts don't work for everyone, and doubling up on glasses is impractical. Near- or far-sighted, the best prescription sunglasses make sure you never have to make a choice between blurry vision and harsh rays. Check out our complete guide to the best Smith prescription sunglasses to get all the UV-filtering, glare-reducing, and contrast-boosting properties you need to safely (and clearly) see the view.
What You Need to Know When Shopping for Rx Sunglasses
Can You Get Polarized Prescription Sunglasses? 
You sure can. Reflective surfaces such as lakes, rivers, and cars on the highway create glare, and polarized lenses help eliminate it. That means polarized prescription glasses are your best bet when you're fishing, driving, or on the water for extended periods of time. You'll also find polarized Rx glasses with color-enhancing ChromaPop™ that lets you see the terrain ahead and river bottom below in perfect detail.
Sports Prescription Sunglasses
Running the trails or sending Class IV rapids, there are endless ways to pursue your thrill in the great outdoors. While you're out there, prescription sports sunglasses offer superb clarity, fit, and comfort. Think no-slip designs that stay in place even when you get sweaty and wrapped frames that give you full coverage. Add your custom Rx, and you're set to focus on the trail, road, or river ahead.
How to Buy Prescription Sunglasses Online
Step One: Choose your shades: Look for frames that meet the demands of your sport — whether that's cycling, running, or fishing — and shades that match your personal style.
Step Two: Select your lenses: This is your chance to check out Smith's lens technologies. Consider polarized fishing sunglasses if you spend your days on the water, or opt for ChromaPop™ lenses to see the world in vivid color. With different lens colors, such as amber, blue, and gray, you have options for varied environments and light conditions. We also offer colorful, glare-blocking Rx mirrored lenses. If you want glasses that can pull double duty, check out our prescription eyeglasses with photochromic lenses that transition from light to dark as you move through the day.
Step Three: Enter your prescription: You'll need an up-to-date Rx from an eye doctor, so be sure to schedule an eye exam if you don't have one yet. Once your Rx is in hand, fill out your prescription details online — including your PD (pupillary distance) — for reading, distance, or progressive lenses.
Step Four: Receive your order: It typically takes about three to five days to prepare a prescription order, plus shipping time. Once your sunglasses arrive, your only job is to get outside and soak up some rays.
The Best Prescription Sunglasses for Your Needs
Best Prescription Sunglasses for: Men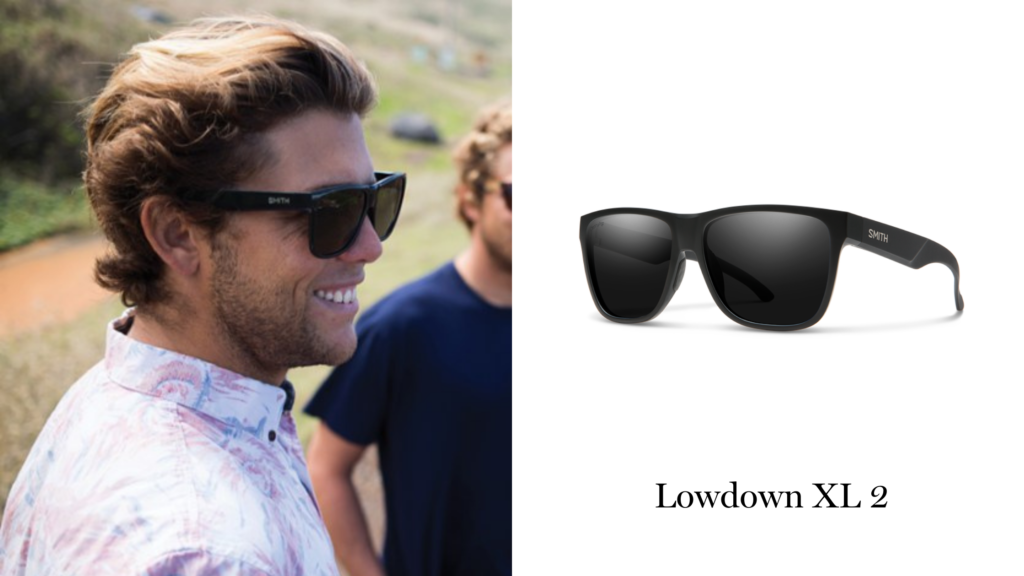 The thing about a classic pair of sunglasses like the Lowdown XL 2 is that they fit seamlessly into every moment of your day. You can just as easily wear them on the golf course as in the ski lodge. Grippy Megol nose pads mean the glasses stay in place even when you work up a sweat. The XL version comes with Carbonic or ChromaPop™ lenses and is well-suited to wider faces.
"Great coverage. High-quality craftsmanship. Crystal-clear optics."

Patrick K.
Best Prescription Sunglasses for: Women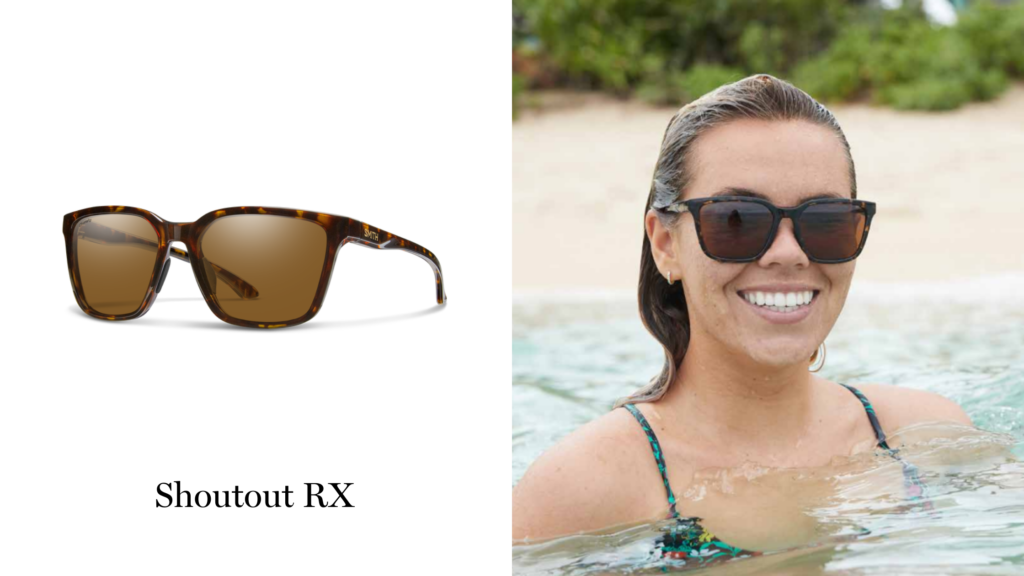 Day at the beach. Weekend in the backcountry. The Shoutout RX sunglasses look and feel great wherever sunny days find you. Classic, but with modern touches, they feature bio-based frames, no-slip nose pads, and auto-lock hinges that let you put them on with one hand. See the world in full-color thanks to ChromaPop™ lenses.
"I LOVE these sunglasses. I find myself wearing them on runs, hikes, dog walks, and just for casual use. They have excellent coverage and stay put thanks to the grippy nose pads. I'd highly recommend!"

Caitlyn V.
Best Prescription Sunglasses for: Running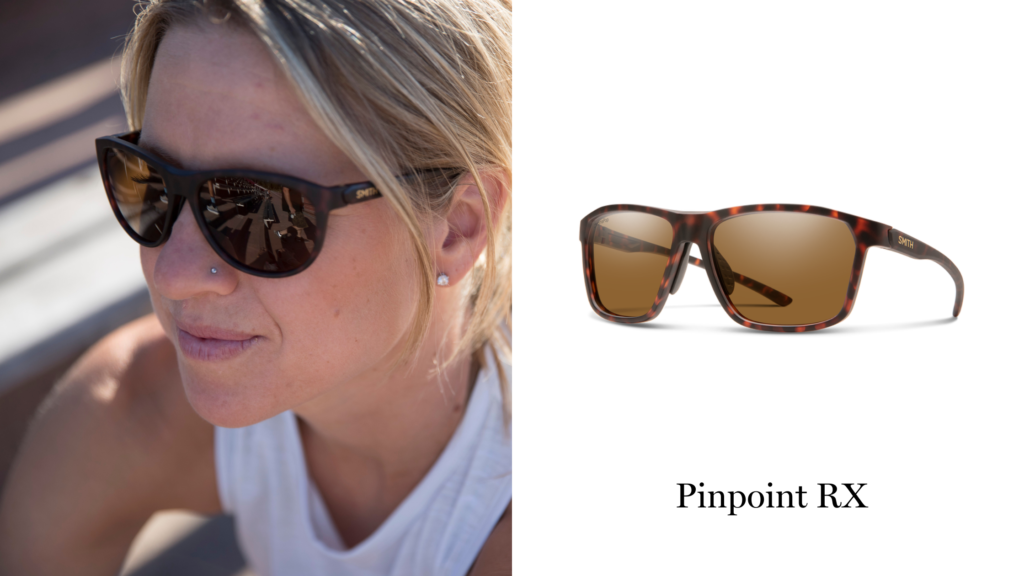 Running rugged trails or a 10K road race, the Pinpoint RX sunglasses stay put without weighing you down. They provide a modest wraparound fit to filter light from all angles and have ChromaPop™ lenses that make the details pop. Interchangeable nose pads offer a secure fit.
"Great running shades. No problem with fogging, even on hard efforts. Zero bouncing, and I don't get any back glare like my other running glasses."

Schuyler R.
Best Prescription Sunglasses for: Cycling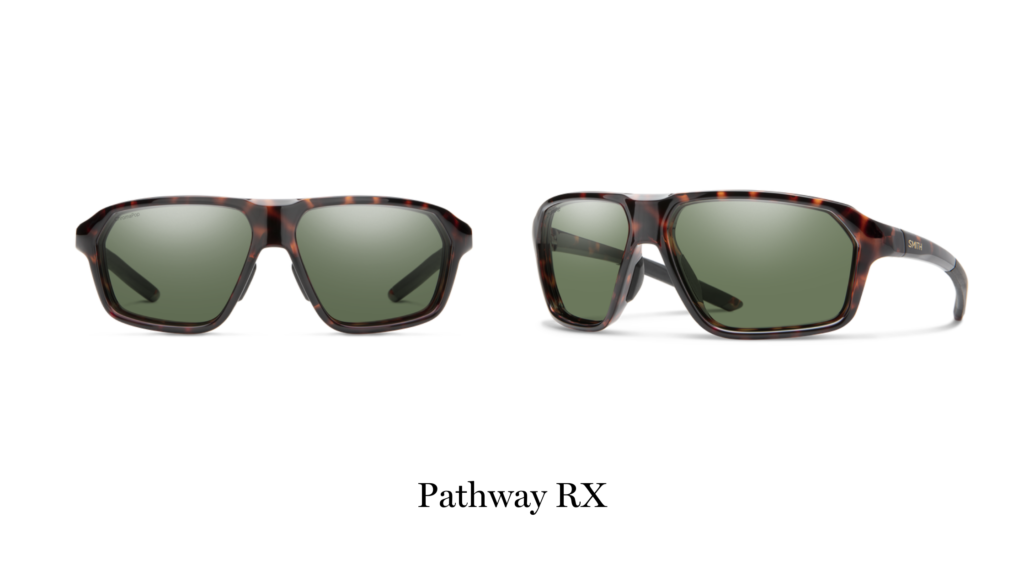 The Pathway RX sunglasses may have a casual look, but they're built to withstand adventurous bike tours, rugged downhill rides, and everything in between. Their color-enhancing ChromaPop™ lenses repel weather, grime, and grit. The lightweight frames offer full coverage and a no-slip fit.
"Love these glasses; clarity and fit are fantastic! Stay firmly in place during high activity." — Kenn H.
Best Prescription Sunglasses for: Fishing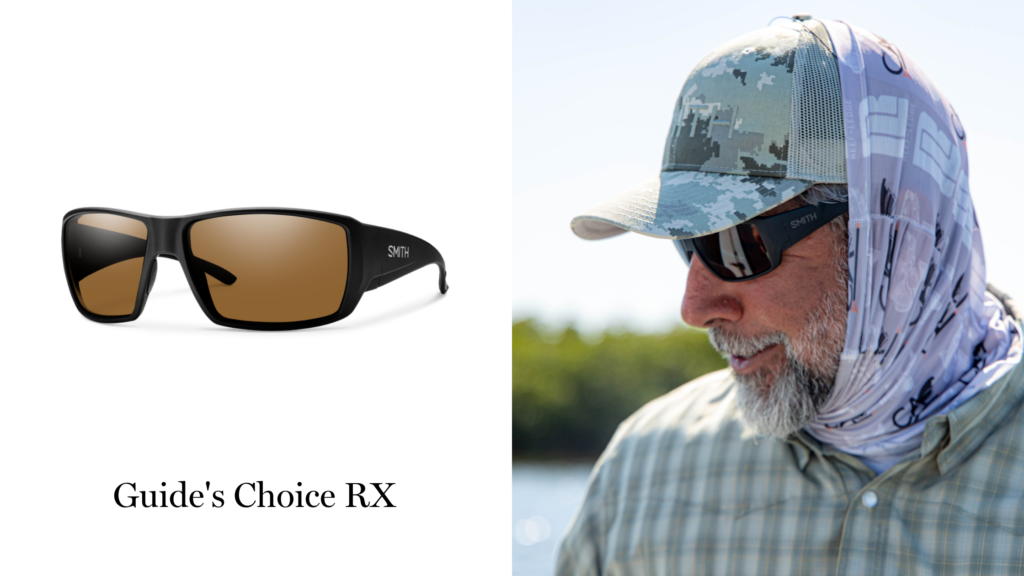 If you think life is best lived on a boat deck or waist-deep in the water, the Guide's Choice RX sunglasses are for you. They feature Italian spring hinges, Megol nose and temple pads, a detachable sunglass leash, and an aggressive wrap for superior light protection. See below the water's surface with perfect clarity thanks to polarized ChromaPop™ lenses paired with your personal prescription.
"Everything about Smith Optics Guide's Choice sunglasses in copper polarized ChromaPop™ is top-notch. I fly-fish all over the world. I have found my underwater visibility with these glasses to be wonderful. I need prescription-progressive lenses and Smith's lab made the glasses conform perfectly to my prescription. Also, the people in Smith's sales department and lab were very helpful. Six stars out of five."

Ed F.
If you wear bifocal lenses, check out our Guide's Choice Bifocal sunglasses.
Best Prescription Sunglasses for: Hiking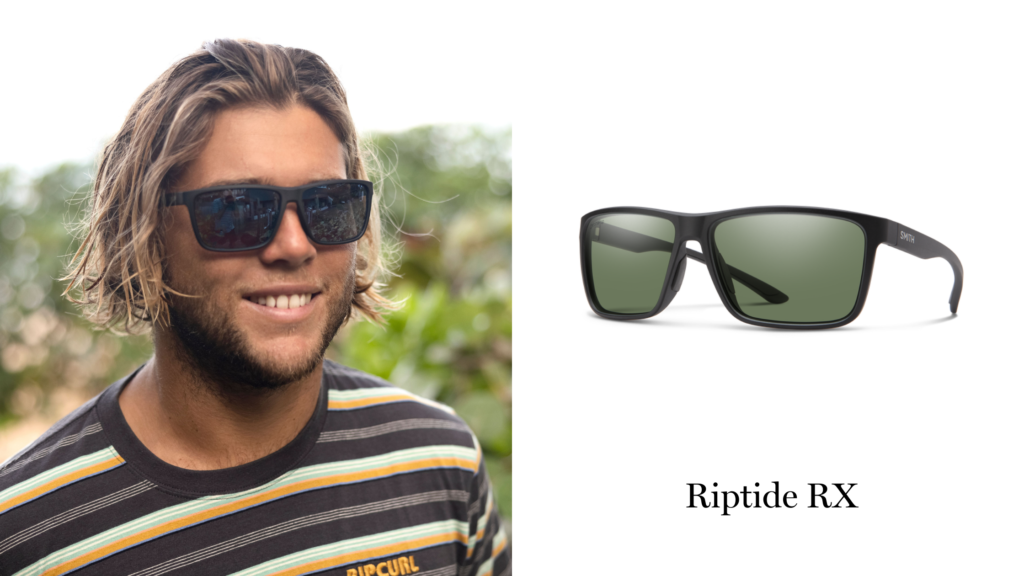 Hop across boulders, pick your route across snowfields, and stroll down dusty paths. No matter your destination, the Riptide RX sunglasses are an essential part of your hiking kit. They have spring hinges that expand to fit just right and polarized ChromaPop™ lenses that cut out glare. Bio-based frames are so lightweight, you might forget they're on your face.
"By far some of the clearest optics I have worn in a pair of sunglasses. The fit is terrific. I love the blue tint of the lens. The Riptides are awesome!"

Derek N.
Still have questions about choosing a pair of Smith prescription sunglasses?
Check out these frequently asked questions for even more details about ordering prescription sunglasses online.
If you're in need of an everyday pair of Rx glasses to go with your new sunglasses, check out our wide selection of Smith's prescription eyeglasses. After all, there's nothing more freeing than seeing the world with a crystal-clear view.